5 Tips to Have a Winning Open House in the Winter
Winter is traditionally the toughest time of year to sell a home in colder climates. Potential buyers loathe to leave the warmth of their homes and deal with walking through inclement weather to view a home for sale. But if you take the time to put in some effort to create an inviting open house for people to tour, you're more likely to get people through the door and not wait until spring to find a buyer. Here are some tips to help you create an inviting open house.

Keep the sidewalks and driveways free from snow and ice. Eliminating these hazards can make the home feel more inviting and welcoming.

Set the home's temperature slightly above average. Keep the space warm and hedge against heat loss from people coming and going through the doors.

Give people a place to hang their coats and hats. If the house is warm, prospective buyers will want to take their outer garments off so they don't overheat while walking through the home.

Open up blinds and/or drapes and turn on the lights. There is less light during the winter and that can create shadows that obfuscate parts of the home. Buyers want to see all corners of the home, which makes good lighting an important part of an open house in the winter.

Have a hot beverage on hand to serve and snacks that are easy to hold. It's a welcoming touch and helps people envision themselves in the home.
Brought to you by: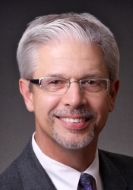 Richard Hopkinson
Keller Williams Real Estate
Website: Your Next Philly Home.com
Office: (215) 464-8800
Mobile: (610) 608-2769
Email: richard@buyingpa.com