Finance News
Fed Cuts Rates Again
In October, the Federal Reserve cut the Fed Funds Rate for the third time this year, by .25%. Along with the rate cut, the Fed released a statement that suggested a "pause" in further cuts, but will be ready to act again should "slowing global conditions" continue or if inflation declines further.

Speaking of inflation, it is important to remind ourselves that the Fed rate cut does not affect home loan rates. Home loan rates are slightly higher than they were right before the Fed started cutting rates in July. The main driver of long-term rates is inflation. If inflation goes up, long-term rates go up. The opposite is also true.

With that said, here's an important quote from Fed Chairman Jerome Powell at his press conference after the October 31 Fed meeting: "I think we would need to see a really significant move up in inflation that's persistent before we would consider raising rates to address inflation concerns." This means that the Fed is not likely to hike rates anytime soon and long-term rates should not go too high too soon either because there is no threat of high inflation at this time.

Home loan rates are near three-year lows and the recent modest price improvement can be quickly erased should good news regarding U.S./China continue to emerge.
Thank you, Deanne for your expertise!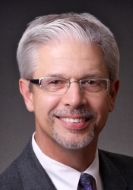 Richard Hopkinson
Keller Williams Real Estate
Website: Your Next Philly Home.com
Office: (215) 464-8800
Mobile: (610) 608-2769
Email: richard@buyingpa.com