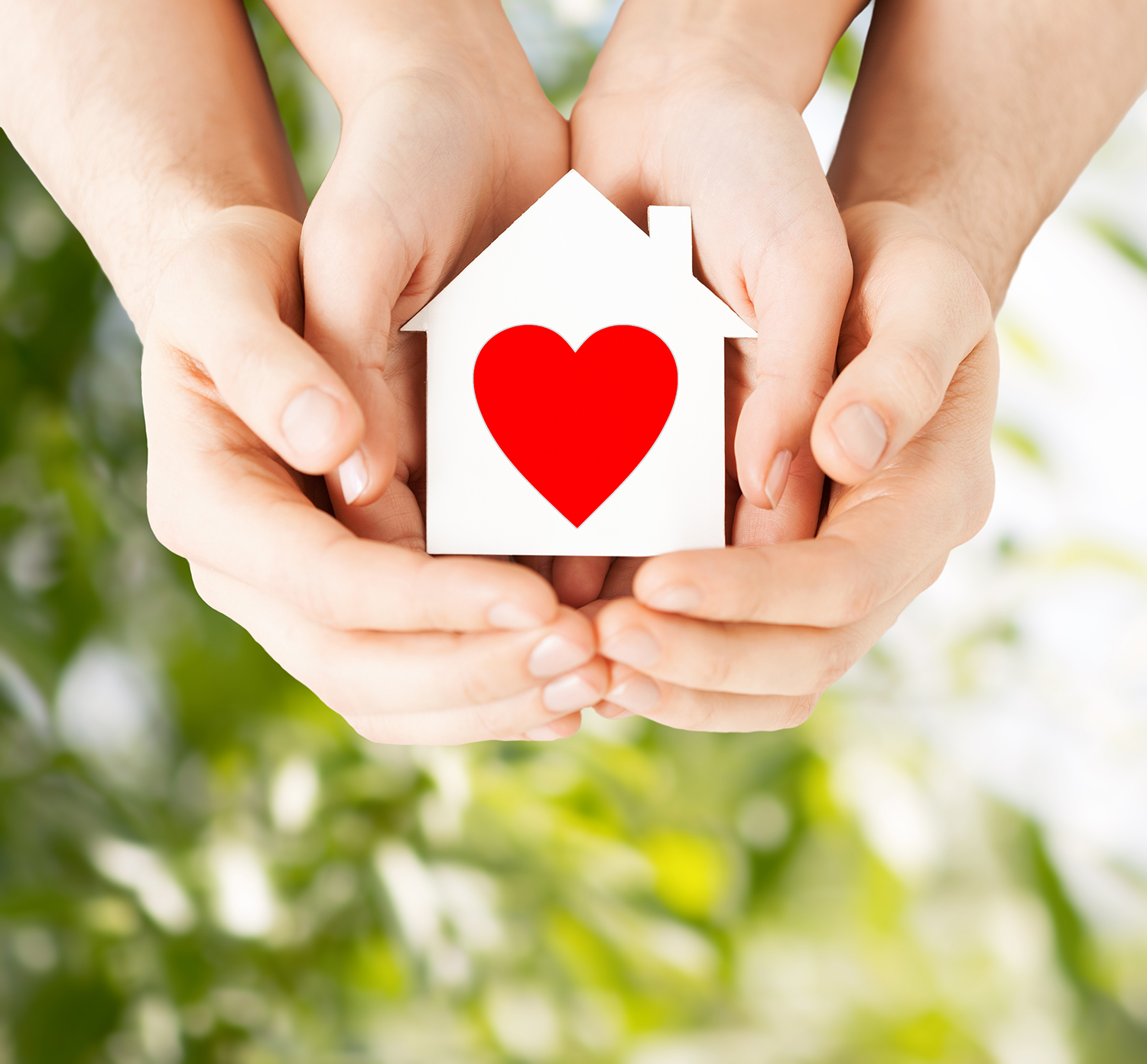 It's February and during this month, we're often busy thinking of special ways to show our romantic someone in our lives how special they are to us. It would also be a great time to show your home a little love.

You can't send your home a valentine, but there are ways to show your home how much you love it and want to take care of it. Let's look at 6 ways to show our house a little love.
1. Adorn it. Show it off and adorn it in beauty.

Just like buying your special valentine a bracelet or other jewelry, purchase something beautiful that will give the outside a little beauty. Outside lighting, bricks, pavers or shutters.

Consider a new front door with windows and wood décor. Paint it a beautiful eye-catching color. A great way to add curb appeal.
2. Make easy budget friendly updates

Everything you do for your house doesn't have to be expensive. Find a few little projects that you can knock out in a weekend and spruce the place up. Here are a few ideas of a small list you can finish in a weekend.

Install a new outdoor porch light
Add a brass door knob element or hardware
Replace outdated cabinet hardware in kitchen
Replace the faucets in the kitchen
Replace or paint the mailbox and

These easy tips can make your home stand out on the block and you may begin to enjoy your home more. These updates will help your home sell if you decide to put it on the market.

3. Spend quality time in your home

Start spending time at home with the family on movie night or game night. Host family birthday parties in your home instead of celebrating out. Take plenty of photos in your home for lasting memories.

Consider hosting a potluck or a casual dinner with friends and family. You may want to go as far as hosting a neighborhood party. Start enjoying your home more. After all, you are paying for it. Let it pay you back with enjoyment.
4. Protect your home

Protect your home from fire damage, water, flood, burglary and other things that could destroy your house and cost money. Look at your homeowner's insurance policy to make sure your home is fully protected.

A home is more than just a roof over your head — it's an investment and a place where your children will enjoy throughout the years.